Case Study
Grow Ideas Here
Situation
Boise Valley Economic Partnership (BVEP) is the organization responsible for partnership activation and economic development in the Boise Valley. As the driving force behind bringing external companies to the Boise area, BVEP has emerged as the thought leader in economic trends, opinions and movement regarding growth in our market.
Despite the inherent appeal of the Boise market for prospective businesses, there existed no comprehensive marketing vehicle for BVEP in meetings with site selectors from around the country. BVEP's director needed an easily accessible and quickly sharable tool to highlight Boise's thriving business community, and what it's like to live and work here. Additionally, a lack of local media focus on economic development presented BVEP with an opportunity to own all relevant content and communication regarding the Boise market and showcase it to a national audience.
Approach
Red Sky recommended developing a content marketing platform to achieve two goals:
Increase awareness of economic development trends in the Boise area.
Provide BVEP a tool to create and curate desirable news and information for prospective businesses and site selectors looking for viable locations.
Red Sky leveraged BVEP's existing "Big Ideas Grow Here" brand for the theme of the new site: Grow Ideas Here. These three words were also to be the foundation for how the site's content would be developed and curated.
Grow.

Friction-free growth and stories of success (development, expansion, acquisitions and investment)

Ideas.

Focused on the grit, soul and spirit of those creating the next big idea (entrepreneurship, innovation and thought leadership)

Here.

Freakishly friendly with hands-on culture and creative spark (place, lifestyle, culture)
Visitors will find insight and opinions, original articles from local storytellers and curated news that showcases the growth of our valley. The images, videos, thoughts, social media posts and stories are created, aggregated and curated to demonstrate what it's like to work, live and grow in Boise.
Tactics
Red Sky conceptualized and developed content for the website, which was designed and developed by Rizen Creative.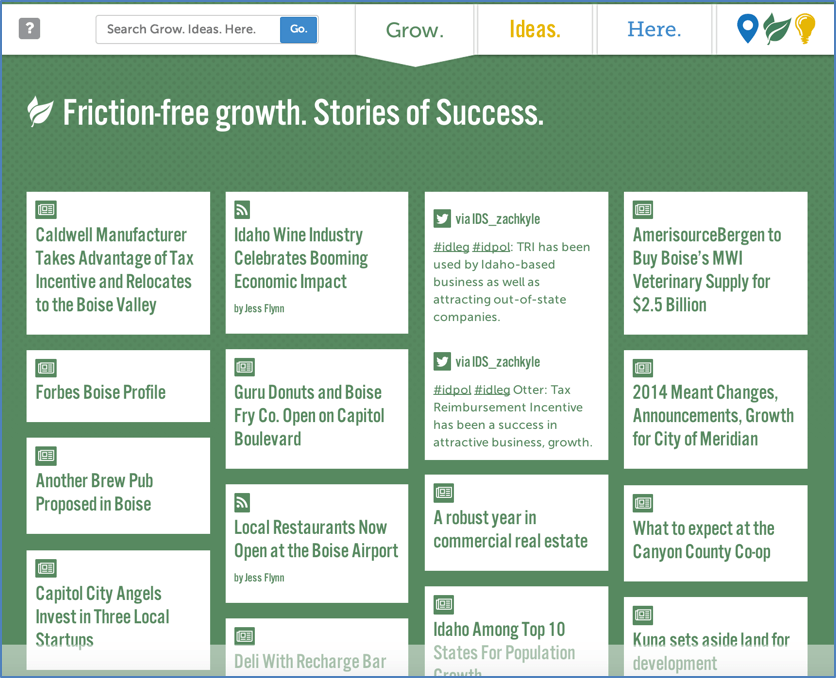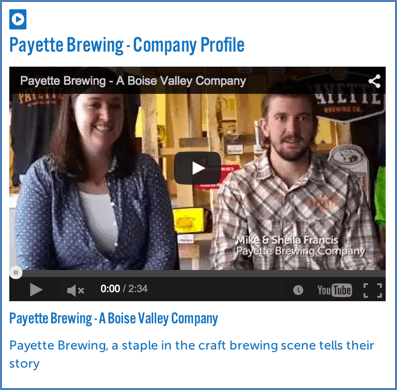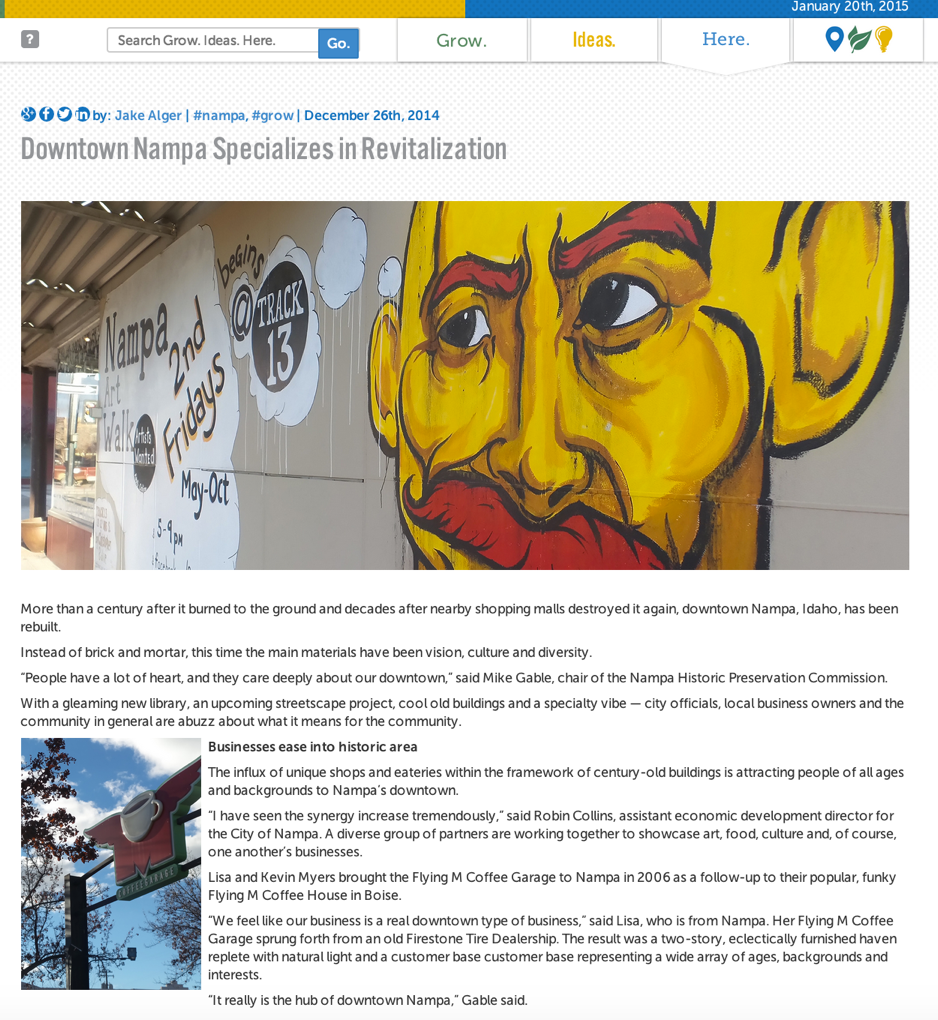 Results
While the Grow Ideas Here website was just launched in November 2014, it has already gained steady traffic and praise from business owners for showcasing the positive business and economic news in the valley. Red Sky will continue to work with BVEP in 2015 to elevate the content and reach the website.
Month 1 Analytics:

Sessions: 1,062
Page views: 6,610
Users: 752

New visitors: 31%
Returning visitors: 69%
Ready to tell your story?
Contact us to find out how we can help.
Get Started